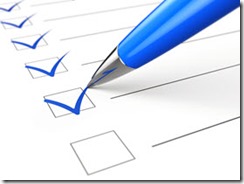 Finding just the right data professional to hire is one of the most challenging tasks an organization can undertake. While hiring a team member for any role requires a great deal of work and care, the role of the data professional is particularly challenging to fill. From day 1, the data professional will have access to and responsibility over the company's most valuable asset. These roles usually require a mix of hard skills and soft skills, and often require engagement with people at every level, from peers to executive leadership.
Finding the right person
Here at Tyleris Data Solutions, we are getting ready to grow our team this year. In preparation, I have been thinking a lot about the attributes that we should look for in our new team member. While there will always be a longer and more specific list of needs for each role, these are the attributes I have identified that I look for in every data professional.

Integrity. This one is first on the list for a reason, and is the one attribute where compromise is not acceptable. Data professionals have vast access to an organization's data, and if that information were to be lost or stolen, it could literally end the company. The thing about integrity is that it is almost impossible to fully assess in an interview. Learning about a person's level of integrity takes time and effort, which is why hiring a data professional should be a slow process.

Intellectual curiosity. Among all of the technical professionals I've worked with, I've learned that those with a strong intellectual curiosity tend to be more effective. Team members with this attribute often go out of their way to learn about other areas of the business or technical architecture that aren't necessarily required for the job, leading to a better big-picture view of how the organization uses data.

A positive and empathetic attitude. Increasingly, data professionals have highly visible roles, requiring them to engage with peers, superiors, customers, and clients. Their attitude is the backdrop for each one of those interactions, so it is essential that the data professional come to the table in the right frame of mind. Having an empathy for one's constituents will improve the quality of the job one performs.

Technical aptitude. The data field is rapidly evolving, and requires of data professionals the willingness and ability to quickly learn new things. Hiring staff members with technical aptitude will help to build a team that is adaptable and can assimilate into new technologies quickly.

Initiative. There are folks who wait to be told exactly what to do, and others who go figure out what needs to be done and then do it. Not every team member has to have this go-getter attitude, but each team needs at least a few people with this characteristic.

Experience. I put this one at the bottom of the list for a reason. It's not that experience isn't important – it is! – but of all the items on this list, experience is the one thing that the organization can give to the team member after they are hired. A person with minimal experience but who possesses all of the other attributes on this list is going to be a very compelling candidate.
Hiring is hard. Hiring technical professionals is especially challenging, and is critical to get right. While technical skills are important, finding the person with integrity, attitude, and aptitude will help to build a solid team.
This post was originally published in my Data Geek Newsletter.